Providing Quality Custom Built Fences that are as beautiful, as they are strong. We offer Wood, Vinyl and Aluminum for both residential and commercial applications. Learn why our fences are superior to the competition!
Providing Quality Custom Built Decks that will make your front or back yard the new favorite room of your house.  Our custom decks are designed to maximize strength and beauty. Learn why our decks are the BEST in the business!
Combining all of our specialties to get the back yard of your dreams! With your collaboration, we will design and install your new favorite part of the house. Decking, pergolas, landscaping, fire pits, railing and we are just getting started. Adding value to your life and home is just a phone call away.
Our landscape designer can create a custom rendering to enhance your home's beauty, inspired by your personal aesthetic. Native & exotic species of plants selected specifically to your landscape preferences with great consideration to every detail. We handle landscaping needs both large and small. Learn why our projects are looking as good as they day they were installed due to our high impact, low maintenance approach.
Our Story
Coastal Outdoor Construction LLC is a Jacksonville native-owned company consisting of highly skilled carpenters by trade with 20+ years of deck and fence building experience under its belt. And our hardscape foremen and installers have over 10 and 30+ years experience laying pavers and pouring concrete for new driveways and patios.
Our mission to provide quality driven service to our customers has never wavered. We believe in honesty, integrity and above all else, we stand behind our work.  From humble beginnings providing landscape maintenance, irrigation repair and handyman services, we have grown into a full service residential and commercial outdoor builder specializing in custom quality decks, pavers, concrete, pergolas, fencing, outdoor kitchens and landscaping.  Our team members include veteran craftsmen and masons in these trades, an exterior designer specializing in creating custom outdoor retreats through virtual renderings and consultations, as well as a landscape architect with over 30 years of knowledge and experience in the industry.
As we continue to grow, our company strives to provide long-lasting and economical solutions to homeowners, property managers, and businesses with deck, hardscape, pergola, fence, landscape and outdoor design needs.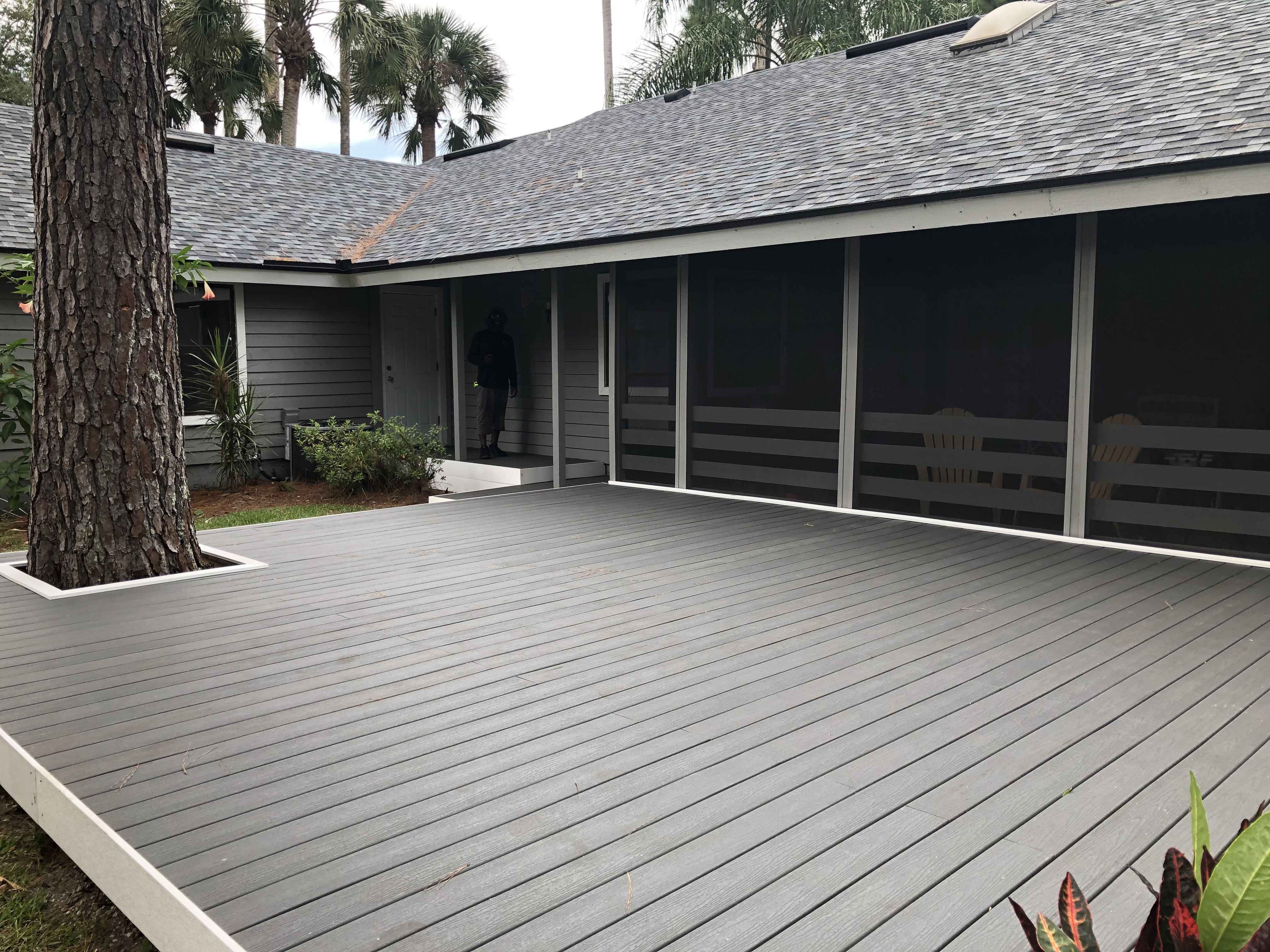 Next Steps…
We'd love to help you with a free consultation and estimate to get your project completed.